Completely Free
There are no fees, no minimums, no deposits and absolutely no shipping costs.
How is this possible?
Fast, Easy Fundraising
Manage all aspects of your fundraiser with the push of a button. No paper forms, no loose change and no distributing product.
Sell Things People Actually Want
Stop pushing popcorn, mints and calendars. When you fundraise with us, friends and family can shop popular retailers and restaurants.
"Shop to Give" with Popular Retailers
When you and your friends shop with FlipGive retail partners, you earn up to 50% cash back for your fundraising campaign. Shop online or purchase store credit from great brands such as Under Armour, Starbucks, Anthropologie, Aldo, Fanatics, Groupon, and more!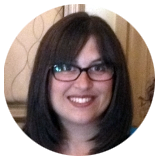 "Thank you so much for helping my team raise the necessary funds for winter training. This was the easiest fundraiser we have ever done, it was a no brainer! Parents couldn't believe how quickly we surpassed our fundraising goal. It was so easy to work with, stress free and effortless for all involved."
- Jennifer Mignella, Coach, Manalapan Fire Soccer Team

Manalapan Fire U13 Girls Soccer Team
$1,462
raised
FlipGive Works Best For
Sports Teams, Athletes, & Associations
Raise money for registration and tournament fees, travel, facilities, coaching, special training, events, and apparel.
School & Education
Raise money for field trips, graduation celebrations, enrichment programming, special events, supplies, and equipment.
Communities & Neighborhoods
Raise money for a church, a community centre, local services, to improve a park, a special event, a local non-profit or cause.
Try It Now! It's Easy to Setup and Get Started.
Start a fundraiser in under 60 seconds.
Invite friends and family to shop online.
Earn up to 50% cash back on purchases.
Get started - it's free!
Learn more